A Tenant Credit Check Designed for the Rental Industry
Perform an Affordable, Instant, and Easy to Understand Rental Credit Check

Long-form Equifax Credit Report with Credit Score
Current and Former Addresses
Employment Confirmation 
Credit History (tradelines)
Credit Balances, Collections, Bankruptcies
Inquiries, Aliases, Tenant Records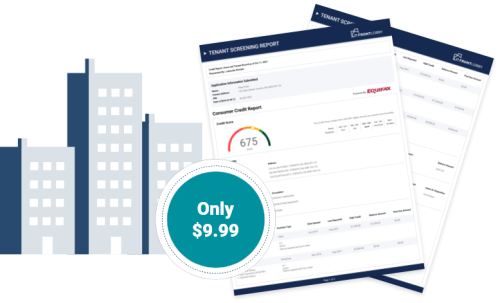 #1 Credit Check in Canada
All the Information You Need, None of the Gimmicks

Canada's first affordable Tenant credit check that includes score, and no hidden fees.

Canada's quickest Tenant credit check, ready in under 5 minutes with zero hassle.

Canada's best Tenant credit checks, easy to read and designed for Landlords.
$17.99/Report with a Basic Membership
Credit Checks for Landlords that are as Easy as 1, 2, 3
Powered by Equifax to Ensure Data Accuracy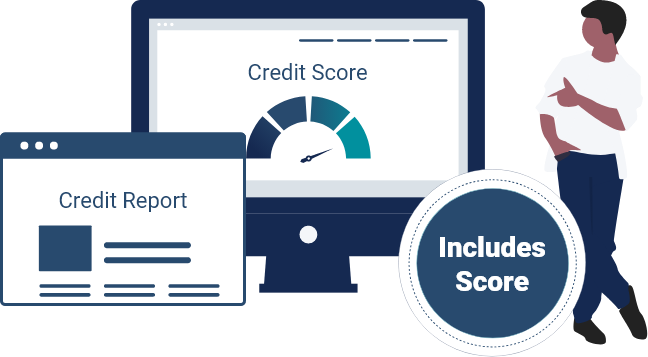 Sign up for a free FrontLobby Membership
Perform a Tenant Credit Check
Enter applicant's details in less than 5 minutes
Receive a Credit Check on a Tenant
With all the information you need
Background Checks for Housing Providers
Add a Background Check
For $9
Background Checks Powered by Certn to ensure date integrity.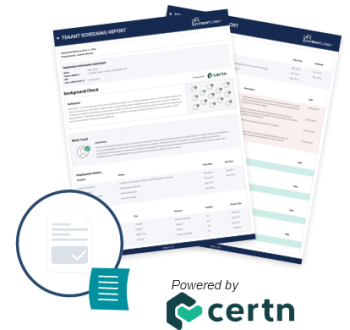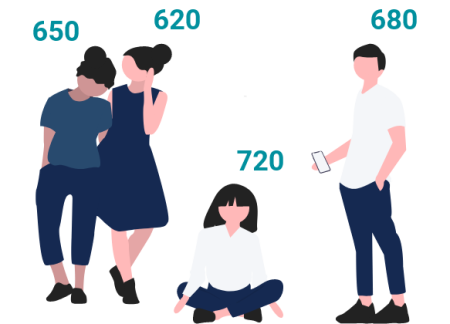 When to Pull a Credit Check on a Tenant?
The average Tenant credit score is 650, and the odds of getting a responsible tenant exceed 90%. However, when Landlords get Renters who pay late repeatedly, miss payments altogether, or damage the property beyond normal wear and tear, it can cost them an average of $11,000 per eviction. To attract and choose the right Renters, Landlords need a thorough, consistent, and reliable process to screen prospective new Tenants. Applying FrontLobby's 7
Tenant Screening best practices
can help Landlords lower their risk of a costly decision and feel confident about their incoming new Renters.
Continue Reading
What is a Rental Credit Check?
A Rental Credit Check is typically used by a Landlord to evaluate a Renters likelihood to pay rent on time. They also reveal whether an applicant owes rent to any previous Landlords. 

Lending institutions, and Landlords, use your credit score to determine your credit worthiness. The idea is that the higher yor credit score, the more likely you are to pay your bills. In the lending world, this means it's easier for you to get a loan, with a lower interest rate. In the world of renting, the higher your score the more favorably you'll be viewed by Landlords.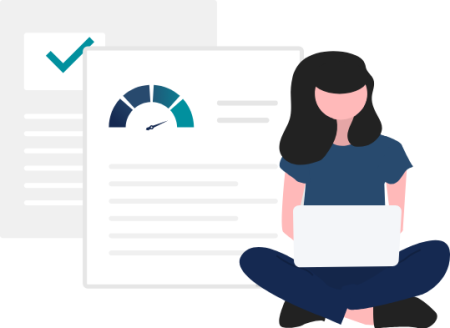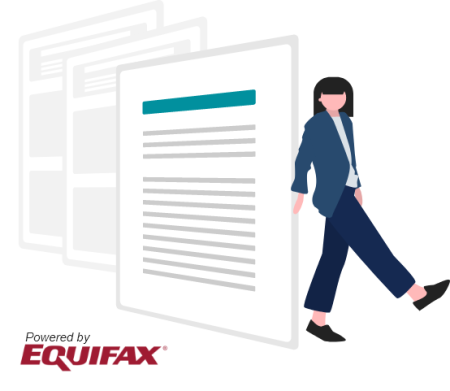 What is Included on a Tenant Credit Report?
A Tenant Credit Report includes both credit score as well as an applicant's financial history. A credit score is a numerical representation of a person's credit risk at any given time. With Equifax, a credit score ranges from 300-900, and higher scores are viewed as more favorable. 
Landlords can find key pieces of financial information by performing a credit check on a Tenant during the Tenant Screening process, including, creditworthiness, typically based on credit score, payment history, outstanding loans, credit cards, or other debts, any accounts in collections as well as any public records, including bankruptcies and consumer proposals. 
Valued by Housing Providers, Loved by Renters
Proudly Helping Our Members Thrive While Improving Renting For Everyone

We have been using LCB for a while and I think all landlords should have LCB in their screening toolbox in a professional way. Landlords should take advantage of these kinds of tools that are available to them. It helps good tenants and landlords improve the overall renting experience / landlording business. Very good customer service as well.

Tristan
Happy there is an option under $20. I thought they were easier than the average credit report so I will use your service the next time I need one.


Jeffery
It totally works. A previous tenant paid the owing rent even though they moved out as it is reported on their credit bureau.


Trina
I own a property management company and we just became a premium member … effective May 1. In my opinion, the benefits are well worth the fees, especially during times like these! Not only can we register delinquent or non-paid rent against our tenant's credit index reports, we can also collect outstanding rent through collections without an RTB order. I also love that we can reward tenants who pay rent in full and on time by increasing their rating. We are just about to announce to our clients that we are registered with the LCN and we can't wait!


Steve
My existing tenants are excited to hear their biggest expense each month (rent) will now be reflected in their credit report. Likewise, they are aware of the consequences if they don't pay future rent on time.


Dani
I wish all landlords would do this … all landlords are requiring credit checks now, they should at least be offering to report good payments too. Sometimes getting a hold of the previous landlord for a reference is difficult, this would help people out so much.


Sean
I use it and love it. Since I added it to my tenants lease, they haven't been late once. Prior to this, they were late every month by roughly a week. God send!


Amy
So much cheaper than the other service I was using. I'll be pulling all my reports with you now. Love that these include score and I don't have to pay more. 

Ready to Make Renting Easier?
Free to Get Started, Easy To Use, Managed In Minutes Per Month